The last non-contemporary romance I read had this guy named Darcy in it. Could any author ever rise to challenge Jane Austen? I certainly didn't think so. Until I read Ruining the Rake, a book I closed only when my late-night eyes blurred, opened the pages again for too few minutes the next morning before work, and rushed home to finish in time for dinner.
Leigh Michaels wrote the book on the craft of romance writing and continues to lead by masterful storytelling example in this delightful romp through the flirtations of 19th century London high society. Elinor Holcombe's desperate plan of escape from an arranged marriage to an aging wine merchant who reeks of onions amuses Augustus "Gus" Rackham, aka Lord Rake, a nickname earned by his notorious flirtations and reputation for seduction. His anticipated single day diversion with the outwardly inexperienced Elinor becomes an unpredictable adventure with more physical and emotional twists than the rain-rutted roads the couple travel on through the English countryside.
Bets, bargains, and misunderstood false flirtations all come into play before the truth is revealed and the rake is ruined! The plot, character development and style of dialogue are simply perfection 101. Writers—study and learn. Readers—enjoy! I'm both so I plan to read it again.
---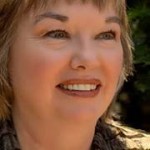 Teresa LaBella published her first contemporary romance novel, Reservations, in 2013. The story continued in Heartland published in 2015 and concludes with Belonging, the final novel in the New Life in Love trilogy, published in October of this year. Teresa will appear alongside romance writers Leigh Michaels and Amy Manneman at the Book Bums Workshop in West Liberty, Iowa, on Saturday, November 5. A freelance writer and consultant, Teresa serves on the Board of Directors of the Midwest Writing Center. The Davenport native resides in her hometown with her husband John and three rescued Husky kids.