The story behind the story
This story begins while I was an assistant professor of English at a four-year college in Idaho. With my school weeks booked with class prep , student advising, meetings and service, and of course teaching, I fit my fiction writing into holiday breaks and summer. I wasn't yet 40, I'd never been pregnant, but when Beth's story sprang into my head, I saw her as a possible future version of me: buried and erased by her job, snowed under by the routine of keeping everything else going, wondering what she contributed to the world, really. I envisioned a version of The Prince and the Pauper: Midwest mom escapes into the body of a sexy young Hollywood starlet and learns to be grateful for what she has.
I meant for Regan to be a charming scatterbrain, thinking that would add humor to the opening scenes. Beth wakes up in a sexy body but a crummy apartment, while Regan has a good giggle over Beth's grown-up things: house, car, wine, husband & kids. The opening discussion with Regan's boyfriend quickly turned dark, though, when I started seeing his character. It provided more opportunity for tension. And while Beth made the birthday wish, I also realized I gained more suspense if Regan was in charge of the narrative. She was responsible for the spell that switched them, and she would decide when they switched back. The story question was: what did Regan do to escape her life, and why did she want out?
In its first form I saw Beth fixing Regan's life, but that was no fun. It was a lot more fun for Beth to mess up: to freeze in front of the camera at a photo shoot, to flub up an interview, and to keep saying the wrong things in front of Regan's people, all while worrying what Regan is doing with Beth's husband and friends. I liked Beth's good intentions to use her maturity and life experience to try to help Regan, but I also liked more letting her learn that as competent as she was in her own life, she has no idea how to handle what Regan Forrester faces every day.
What was Regan facing, though? I honestly didn't know. I got to the chapter "The Highlight Reel" where Beth is lying on Regan's couch swapping notes on their respective days, and then I got stuck. I'd invented a premiere Regan was supposed to go to, but I had no idea how to get Beth there or what would happen when she arrived.
Beth stayed on that couch for a long time. Years. Talk about writer's block!
While Beth was stuck on the couch, I had babies. I entered my 40s. My family moved from Idaho to the Midwest. I learned how to write novels. By the time this story pulled at me again, the way unfinished novels will do, I understood that Beth's fix-it plan wasn't enough to propel the narrative. I had to return to the real story question: why did Regan want out of her life?
To get Beth off the couch, I started with the novelist's trick of introducing another complication. Who was the worst person Beth could call? It turned out to be Regan's mom. When I started probing Regan's childhood, that's when her character sprang fully to life. The biggest surprise was that Regan wasn't white, as I'd been writing her. Her father was Haitian. I finally understood why the story got stuck. It didn't work for Beth to come along with all her advantages and her secure, privileged life and think she could fix Regan by sharing those privileges. Regan was in charge and Beth was scrambling to find the notes for the scene.
Once I put Beth at a disadvantage, the story took off. Timothy Kay strolled into the scene and Beth has an inconvenient not-quite-cheating attraction to him. Regan's boyfriend becomes overtly threatening and Beth kicks him out. I didn't actually know where Beth would end up when I drove her out of the apartment that morning, hounded by paparazzi, but my subconscious knew where we were going. Some out-of-the-blue instinct sent me researching Haitian Voudou, and suddenly I had the answer to my story questions.
Once I had those answers, I couldn't write fast enough; I wanted Beth to get those answers, too. As if my subconscious had been working on these problems all along, I knew who this mysterious Benny was. I knew why Beth kept cracking jokes about tattoos. I knew why I'd introduced Regan's strange liquid diet and why Sherice was a pediatrician and even why I'd chosen Wuthering Heights as the book Beth was teaching. It was such fun to make those discoveries and see all these tiny threads start weaving themselves together. It's one of my favorite parts of writing, no question.
I worried a lot in writing this book about appropriate representation. I engaged sensitivity readers to catch me out if I was verging into stereotype or cliche. The characters all felt so vivid and real to me, completely developed; I knew their hurts, their fears, their agendas, what they had for breakfast. I didn't want the thread of violence against women or gender fluidity or diverse sexualities to sound like me trumpeting causes dear to my heart; I wanted them to be an organic part of the narrative. I was grateful and encouraged when early readers thought it was a story worth sharing, and like any author, I hope my readers find it a story worth reading. It was a long time in the making and the fruit of many hard-won lessons as a writer, and my process with this book just proves what I tell my creative writing students: write the story that's pulling at your heart, write it the best way you know how, and hope that when you spring it on the rest of the world, it finds a place there.
And also, if you're stuck in a story? Think of the worst possible thing that could happen, and write that.
---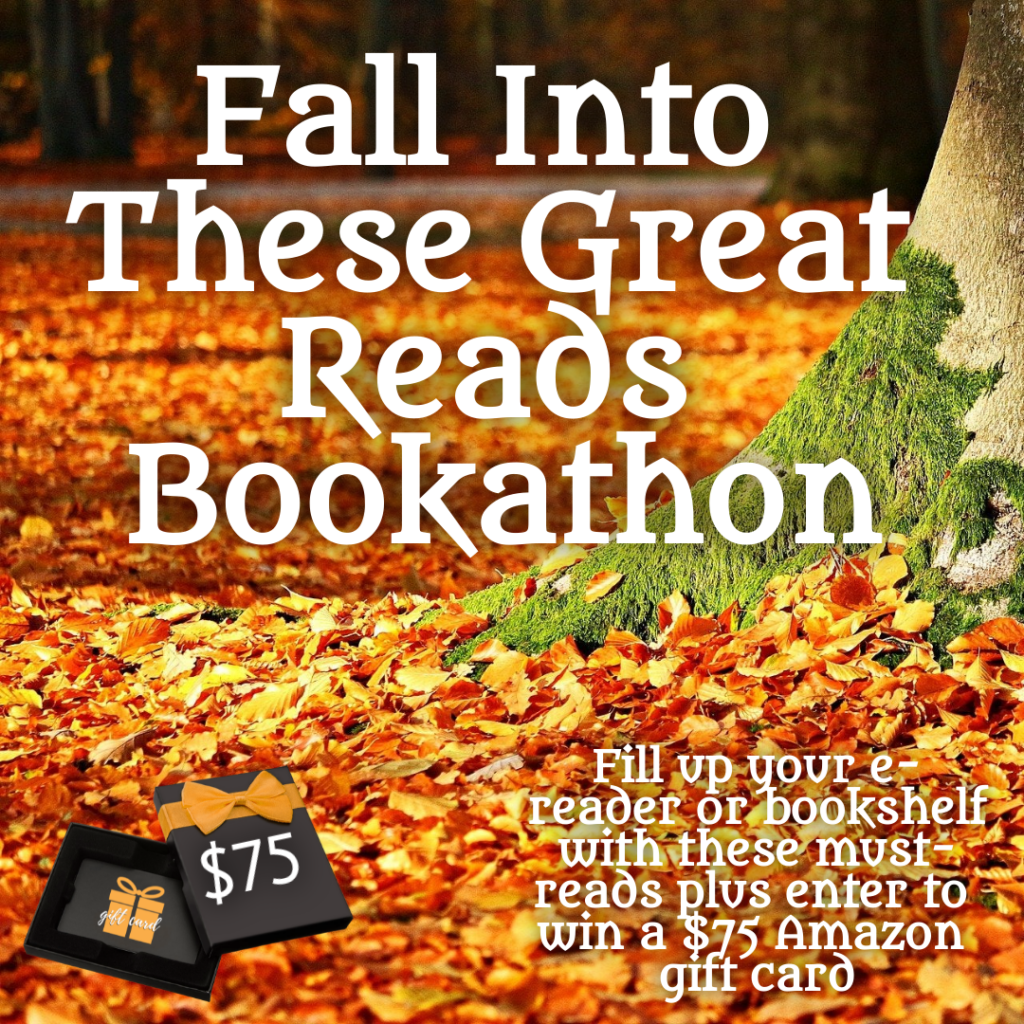 In other news:
My Day As Regan Forrester is part of the lineup for the Fall Into These Great Reads Bookathon running all September at N.N. Light's Book Heaven. Different books are featured each day, and purchasing any one of them gains you entries into a giveaway for a giftcard that will buy you–more books! No purchase necessary to enter, but if you want to buy Beth and Regan's story for all your friends, what's to stop you?