Contributed by Jodie Toohey, author, editor, and publisher of Legacy Book Press
In the spring of 2019, my niece, Faith, shared a poem with me that she wrote on her phone. It was about her mother, who was and still is struggling with drug addiction, and who left her family just before Christmas in 2015 and then again for good in the spring of 2016.
Faith wrote:

you're just a porcelain doll,
getting others to fall at your very feet.
good perfume and pearls you make their head whirl,
now you're going to make them never want to leave.

they toss you and make your wilting body shriek,
your eyes are black, and you never feel defeat.
they do what they want, and you certainly don't care,
as long as they give you a gram and get out of your hair.

your nose is so sore
from snorting that snow.
and following up you take that hell dust,
making your skin dull and never glow.

oh, how you love being played with
by all of your friends,
they give you so much candy,
to make you feel like you are ten.

once. again.
As an aunt, of course, I was blown away. But as a writer and poet myself, I was amazed. She'd only started writing poetry after a school assignment just a few months prior.
I encouraged her to keep writing and told her if she amassed enough for a book, I would publish it. She occasionally showed me additional poems in the ensuing months, and they were just as beautiful, raw, and real as the first. As so many others have found, producing art, including writing, was helping Faith deal with difficult emotions.
At the beginning of 2020, I opened up Legacy Book Press LLC, a full traditional publishing company that publishes personal stories told via nonfiction, autobiographical fiction, poetry, or a combination. Faith's book was the first I accepted to publish. She named it reflections, created the interior artwork, and came up with the idea for the cover. My daughter, Kaitlea, a University of Iowa graduate with a BFA in graphic design, designed the cover.
The book is about more than just Faith's unique situation at home; it also covers additional topics that thankfully do not happen to all teens as well as topics that are relatively universal. Faith says of the book: "My book, reflections, contains poetry about my past, trauma, mental illness, and how I deal with it. It goes into detail about how I feel, and about the way I have been hurt by people and situations in my life." These situations also include a sexual assault by a friend's father, subsequent post-traumatic stress disorder, and depression.
Here is a poem addressing one of these topics:

i can only move my eyes,
and my heart beats six times its size.
the man is watching me,
fingers on my thighs,
i don't feel comfortable with this, and he knows why.
i feel like i'm experiencing sleep paralysis,
feel so helpless all i can do is cry,
then i get gaslighted,
to make me feel like i shouldn't even try.
"it was just a dream" so tell me why i'm still scarred,
if anything, it was a nightmare, the worst one by far!
years later i'm still left broken,
having flashbacks of the flashlight
shining on me in the dark.
you don't realize that i'll never be the same.
you don't realize that you are the one
who made me this way.
i can't walk down the street without feeling defeat.
i can't be hugged or touched
without feeling that familiar pain.
can't you understand that i don't want to feel this way?
thank you for flipping my world upside down,
making all of the positive turn into a frown.
Such a ray of sunshine.
Reflections also contains poems to which almost any teenager (current or past) can relate, such as this one:

back and forth,
goes the swing on the playground.
we all grew up,
but we still think so young.
we stopped playing tag,
and instead were running from our problems.
no more playing catch with a ball,
we are now catching feelings.
this all couldn't be more real,
even though i want it to be a dream.
i wish i could go back to that park.
where everything was in its place.
the way it had seemed.
When asked what the book means to her, Faith said, "It is something very special to me, as all of my emotions and memories are fit into the pages of that book. It is almost like a diary, and I feel this book was my way of letting go of the past; the thing I've been gripping on to for many years. I started writing this book as a way to cope, and it has helped me heal."
It is nerve-wracking to publish a book at all, let alone be a teenager and publish a book that is so personal. But she's not only done it with courage, but also with sophistication, dignity, and grace. That much is apparent during a conversation with fellow author Krystina during the reflections virtual launch party, which can be viewed here on YouTube: https://www.youtube.com/watch?v=FOimPGBirdg.
About the release, Faith said, "People who have read my book have been very supportive. Some never knew that I had gone through those challenges, and others said that I was very strong. The support from my family and friends through this experience has made me know I wasn't alone."
When asked how she felt about publishing a book so early in life, Faith said, "Being a young author is an incredible experience. In this time, I have felt noticed and appreciated. My whole entire life I felt left out, and by writing, I have helping myself and other people tremendously. I feel that my purpose in life is to help people, and writing helps put mine and other people's emotions into words. I have always loved creativity, and just knowing that I have helped someone by expressing myself creatively makes me feel proud."
To find out more about the book, visit the reflections page on the Legacy Book Press website at https://legacybookpress.com/reflections/. Purchase it in paperback or e-book format on Amazon at https://www.amazon.com/reflections-navigating-heartbreak-shadow-illness/dp/1734798629/ or online wherever books are sold. Ten percent of all of the book's profits will be donated to Family Resources, Inc. (http://www.famres.org/) in Davenport, Iowa, a non-profit organization that helps families in difficult situations.
---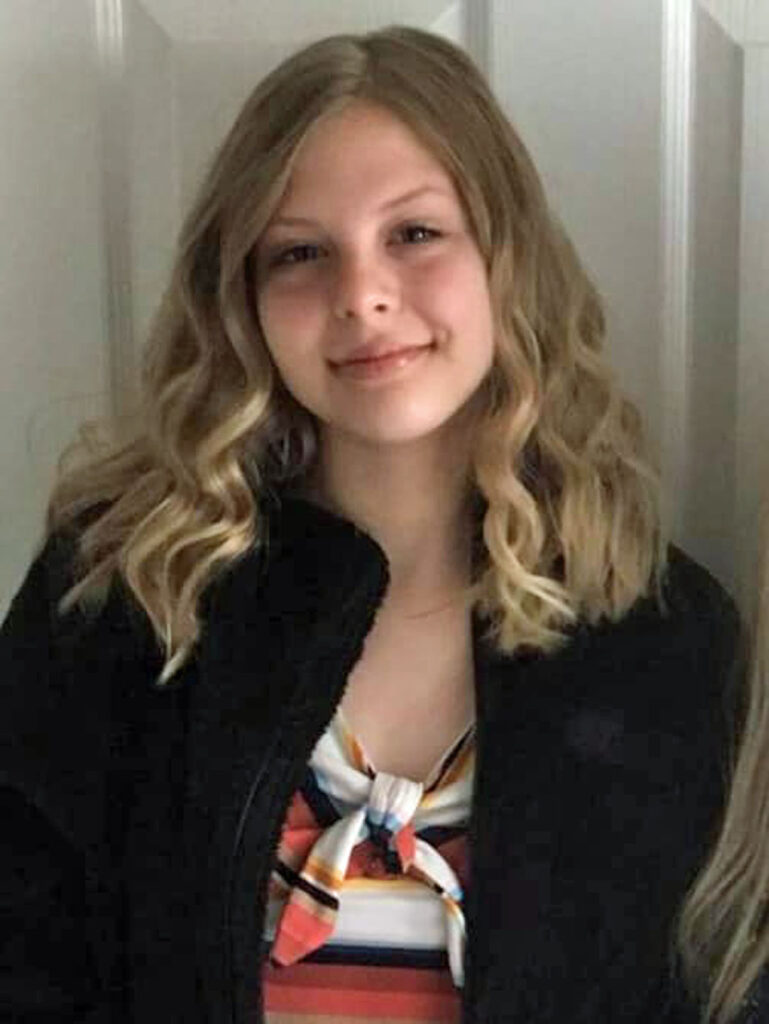 Faith Foley started writing poetry with a writing assignment in eighth grade. She began reflections in the spring of 2019 and finished it in the spring of 2020. In addition to poetry, Faith enjoys expressing her creativity through painting and drawing. She also enjoys raising chickens and playing Sims.
After high school, Faith plans to study to become an interior designer. She lives with her dad; dog, Hope; and sister, Isabel, in Iowa. Her other sisters, Maddie and Justine, also live in Iowa.
---
Jodie Toohey is the author of nine books: five novels, three poetry, and one non-fiction. She publishes personal stories told via non-fiction, autobiographical fiction, poetry, or a combination of two or all three through her publishing company, Legacy Book Press LLC. She also serves on the Midwest Writing Center board as president. Learn more about jodie's books at http://www.jodietoohey.com and about Legacy Book Press LLC at http://www.legacybookpress.com.