This Christmas I gave myself the best book I've ever or quite possibly will ever read.
In It Ends with Us, author Colleen Hoover explores the complexities of human emotion, entangled layers of relationships, chance meetings and chances missed and the break down of stereotypical black and white judgment on the taboo topic of domestic abuse.
Lily Bloom grows up hating her abusive father and wondering why her mother tolerates the abuse. She vows never to live in fear of the man she loves as her mother did. A homeless boy occupying an abandoned house in her small town Maine neighborhood gives fifteen-year-old Lily her first glimpse at how love could be. She smuggles Atlas Corrigan into her latch key home after school and on cold nights to sleep on her bedroom floor. She gives him clean clothes from her father's closet, blankets, food and afternoons on the couch watching Ellen DeGeneres, the TV celebrity Lily bares her teenage soul to in lengthy journal entries that describe her emerging feelings for Atlas.
Although happy that her friend has found a home with a relative living in Boston, Lily grieves the loss of her first love. Atlas tells her of his plans to enlist in the military after high school graduation and promises to find her.
The years pass with no word from Atlas. Lily graduates from college, takes a job with a marketing firm in Boston, and realizes her dream of opening a florist shop, determined to put as many miles as she can between herself, her parents and a painful past. When her father dies, Lily delivers a meaningless and embarrassingly brief eulogy. That evening, she climbs to a star-gazing perch on the rooftop of a building near her Boston apartment and accidentally observes neurosurgeon Dr. Ryle Kincaid's private tantrum sparked by the needless death of a young boy.
The turbulence of their on-again, off-again love affair and Lily's resistance to severing the remaining emotional connection and a renewed friendship with Atlas reveal realities and emotions attached to destructive memories and motivations. The surprising "Us" in the title serves as an exclamation point on the far-reaching consequences of violence aimed at the ones we love.
My attitude toward women and men who remain with abusive partners changed after reading this book. Lily's gut-wrenching decisions brought on by her unintended, perilous plight, along with her own revelations and forgiveness of her mother, opened my eyes to more reasons for every possible course of action or inaction. Domestic abuse isn't only between the victim and violator. There is no absolute black and white solution or resolution.
---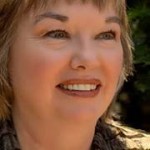 Teresa LaBella published her first contemporary romance novel, Reservations, in 2013. The story continued in Heartland published in 2015 and concludes with Belonging, the final novel in the New Life in Love trilogy, published in October of this year. A freelance writer and consultant, Teresa serves on the Board of Directors of the Midwest Writing Center. The Davenport native resides in her hometown with her husband John and three rescued Husky kids.
Save