The premise of Jean Grainger's Shadow of a Century: An Irish Love Story intrigued me. The story of Ireland's struggle for independence from British rule told by Volunteers who lived through the Rising and their descendants re-living the history 100 years later became the lesson I wish my Irish grandmother and I would have shared during her lifetime.
Scarlett O'Hara resents the name her mother gave her and the dismal childhood with an alcoholic father that Lorena O'Hara, by enduring the beatings and abuse, refused to save herself and her daughter from. She responds as an adult in classic overachieving behavior. The small town journalist climbs to big city reporter prominence only to lose it all in a blaze of bad PR over an affair with a married politician who covers his indiscretion by blaming her for seducing him away from the devoted family he values. She accepts the only job offered, a freelance assignment from her former boss, and meets Eileen, an elderly woman living alone, devastated by the break-in that violated her home and desperate to find a flag wrapped in linen brought to America by her mother who was forced by revolutionary violence to leave her husband and Irish homeland. The flag leads Scarlett, Lorena and Eileen on a journey back to Dublin to discover the past, resolve the present, and cherish their divergent paths to future peace and potential happiness.
Chapters woven between the contemporary story trace the events leading up to and after the Easter Uprising in April 1916. Mary Doyle leaves the only home she's ever known, an orphanage run by nuns, and goes to live and work in service for a wealthy family in Dublin. Her involvement with the freedom-seekers begins with the mistress of the house, Angeline Grant, whose fierce political stance opposes the opinions and threatens the pride and livelihood of her pro-British husband. Mary's friendship with Eileen O'Dwyer, maid to another nearby household and sister to Rory O'Dwyer who is destined to become IRA leader Michael Collins' right hand man, puts Mary in the epicenter of danger and a lifelong passionate love for Rory and a free Ireland.
The rather abrupt ending rubbed a bit of the shine from an otherwise polished novel. But the characters and their story remain with me. That, in my humble opinion, is a good read I highly recommend.
---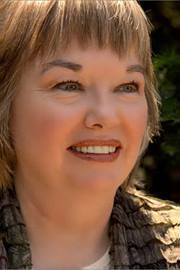 Teresa LaBella published her first contemporary romance novel, Reservations, in 2013. The big city story continued in Heartland, set in small-town Iowa. Belonging, the final novel in the New Life in Love trilogy, moved the McKenna family saga to the west coast of Scotland. LaBella's ebooks include a trio of stories in Tales from Heartland that revisit the charm of Harmony and the lives of neighbors met in book two, and Love Unlikely, the surprising chance for happily-ever-after for Marisa's sister, Rachel. A freelance writer, marketing coordinator, and consultant, Teresa resides in her Davenport, Iowa, hometown with her filmmaker/indie publisher husband, John, and their three rescued Huskies.