I've read two books by this author. My motivation and interest in reading both extended beyond entertainment to assistance in researching a story I plan to write. A Race to Splendor dropped me in the middle of earthquake-ravaged San Francisco circa 1906 into the fictional life of Amelia Hunter Bradshaw, an architect and woman patterned after the real-life struggles and triumphs of Julia Morgan, the first licensed woman architect in California. Over 100 years later, in That Autumn in Edinburgh, designer Fiona Fraser of High Point, North Carolina, struggles to be recognized and respected by old boys with attitude in the South and New York City.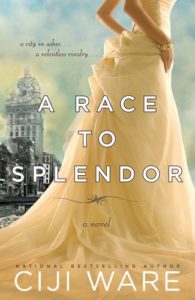 This is a romance novel of the highest quality, the love story of Fiona and Alexander Maxwell and the tenuous circumstances that bring and keep them together despite a six-year time span and an ocean between them. But the author ventures far beyond the boundaries of romance and the star-crossed history of the present-day lovers' descendants to career and livelihood destruction perpetrated by the rogues of international free trade. The families of Fiona and Alex, and the people their respective U.S. furniture manufacturer and Scottish textile mill plants employ, are threatened by deceitful businessmen who steal ideas and profit by paying workers in Far East sweatshops next to nothing.
Ciji Ware's lessons in history, eloquent prose, and extensive place-setting descriptions may offer a bit more than most romance readers expect from a love story. But once you start this good read, I'm sure you will, as I did, keep turning the pages to the requisite happy ending.
---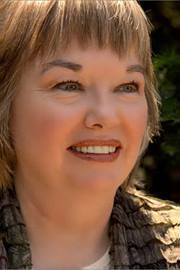 Teresa LaBella published her first contemporary romance novel, Reservations, in 2013. The story continued in Heartland, published in 2015, and concludes with Belonging, the final novel in the New Life in Love trilogy, published in October of this year. Teresa appeared alongside romance writers Leigh Michaels and Amy Manneman at the Book Bums Workshop in West Liberty, Iowa, on Saturday, November 5. A freelance writer and consultant, Teresa serves on the Board of Directors of the Midwest Writing Center. The Davenport native resides in her hometown with her husband John and three rescued Husky kids.