Philippa Gregory is with good reason the undisputed queen of historical fiction–and will remain so until Misty finally gets her novel published–and her latest, The King's Curse, reminds us why. Previous installments in the series have varied from Gregory's usually gripping style, and some books about the very fascinating Tudors and their lineage have been nearly lackluster.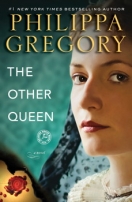 The Other Queen, in my opinion, didn't do enough with the extraordinary courage and cleverness of Bess of Hardwick, who aside from building a fortune in the course of four marriages also built the stately homes of Hardwick Hall and Chatsworth, a rather impressive legacy to leave behind.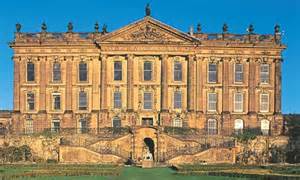 I had the sam
e complaint with The Lady of Rivers. Jaquetta is descended from Melusine, for goodness sakes! Give her some room to breathe! It felt like Gregory had roved lamentably far from the days of Beatrice of Wideacre, a heroine who creates an indelible impression through the destruction and agony left in her wake. "Strong-minded heroine" is the least of it. I wondered if Gregory were being asked to flatten, to sugar-coat the dark side of her strong heroines in order to extend the mainstream appeal and bestseller stardom.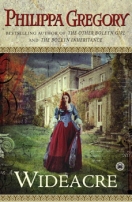 But The King's Curse gives more room for character development to Margaret Pole, the single narrator and point-of-view character for this hefty and rewarding book. It has the added benefit of making textured characters out of Katherine of Aragon (also the subject of The Constant Princess), her daughter Mary, and that great toad himself, Henry VIII.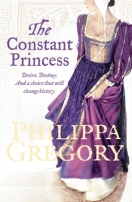 Even the barest outlines of Henry aught's biography suggest a spoiled boy who, with too much petting and an overabundance of praise, turned into a bloated, megalomaniac despot who poisoned his kingdom and terrorized his subjects without conscience or mercy. Gregory humanizes even him with the suggestion that the repeated miscarriages and stillbirths that plagued his wives drove him a little mad. I can't go into Margaret's bio without giving away spoilers that would ruin the tension and tragic effect of her story, but it is enough to say that she emerges as a smart, capable, canny woman who likely would have been a far sight better at running a kingdom, had she ever been given the chance.
As in the Wideacre novels, the smells and fields and dreams of the laboring commoners rise from the pages, making the world of Tudor England seem eerily real, and Gregory does justice to the actual cultural beliefs of the time–sincere beliefs in the inferior minds of women and a class-based ordering of the world, steadfast belief in a faith and a religious tradition under attack–that add a soulful tension to the tale. Margaret feels like someone you would want to know.
In history, she has become a footnote, one more female head that rolled thanks to the ever-falling axe of the mountainous Henry. Gregory gives her a voice, a story, and a poignant truth to her life. You can't ask more from feminist history than that it speak for a woman long silenced, and in a lovely, haunting voice, at that.