Looking for an easy read? Skip Death Notes.
However.
If you like the challenge of untangling complex plot twists, puzzling circumstances, and characters that seem unrelated, flips from first to third person description in out-of-time chronology using words that send you scrambling for a dictionary, then buy this book.
Open it.
Turn the pages.
Savor the masterful storytelling power of Sarah Rayne's mix of horror and mystery surrounding the ghastly execution of a Russian maestro, the lie his son lived in London exile, and the fatal accident on an Irish roadway that reveals connections to guarded, dark, and sinister family secrets.
Researcher Phineas Fox nearly turns down a commission to delve into the life and death of violinist Roman Volf. For Fox, the subject of the television documentary, is an open-and-shut case of a murderer convicted and hanged in 1880s Russia for plotting to kill tsar Alexander II years before the Revolution that wiped out the tsar's Romanov family. But Phineas needs the money to pay for his expensive London flat. He accepts the offer and sets off on the hunt for facts that puts him on an intercept course with children's book illustrator Beatrice Drury, a widow living in London, whose husband Niall and daughter Abigail died in a fiery car crash near Tromloy, their country home in the west of Ireland.
Phineas follows the trail of clues from London to Tromloy searching for details on the life of Mortimer Quince, the name taken by Roman's son Maxim from the day of his father's execution to Quince's death in 1955. He befriends a burn-scarred recluse, also named Maxim Volf, who lives near Tromloy. Maxim tells Phineas he took the name from a tombstone in the cemetery he tends since suffering from traumatic amnesia caused by an accident he vaguely recalls witnessing. Their investigative teamwork, and the buried history of Tromloy, inadvertently uncovers the sins of a priest against his cousin and the link of that sin to the Drury family tragedy.
Brought up by her spinster aunts Nuala and Morna under the heavy hand and critical eye of their stroke-stricken brother Tormod, 15-year-old Jessica Cullen dreams of escape through a fog of fear over an incident she can't remember. Her fascination with Tromloy and visits there with Beatrice stir feelings of familiarity she can't place. The nightmarish visions and overwhelming dread when her aunts' favored nephew Donal comes to call nudge the damaging memories of her past to a clear and present danger for Jessica, Beatrice, Phineas and Maxim.
The initial slow pace of the story and differences between American English and the language of Britain could discourage the reader. But don't let these minor points stop you from enjoying this thrilling read through to the satisfying, loose-end-tying conclusion!
---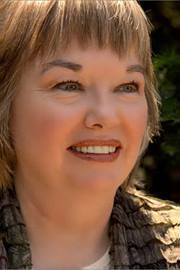 Teresa LaBella published her first contemporary romance novel, Reservations, in 2013. The big city story continued in Heartland, set in small-town Iowa. Belonging, the final novel in the New Life in Love trilogy, moved the McKenna family saga to the west coast of Scotland. LaBella's ebooks include a trio of stories in Tales from Heartland that revisit the charm of Harmony and the lives of neighbors met in book two, and Love Unlikely, the surprising chance for happily-ever-after for Marisa's sister, Rachel. A freelance writer, marketing coordinator, and consultant, Teresa resides in her Davenport, Iowa, hometown with her filmmaker/indie publisher husband, John, and their two Husky fur babies.