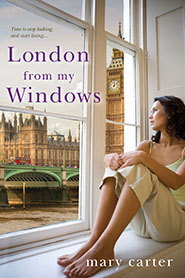 London from My Windows starts out strong with snappy dialogue, colorful, compelling characters, and the page-turning promise of sensitive insight on how society unfairly judges people with invisible disabilities.
Ava Wilder withdraws from the world when the father she adores suffers a fatal heart attack while dancing with his 10-year-old daughter in the front yard of the family's small town Iowa home. She's forced out 19 years later by the death of her Aunt Beverly, her father's flamboyant sister, who bequeaths her West End London flat to Ava with impossible strings attached. Ava must live in the flat for one year and experience the city's clubs, pubs and tourist attractions within 90 days or lose the flat to her aunt's long-time friend Queenie, an aging drag queen.
Once in London, Ava's expanding circle of friends and rivals include Beverly's sexy nice-guy barrister friend Jasper and his jealous greedy ex-girlfriend Hillary, who is also Queenie's niece. Ava's budding love for Jasper and her desire to thwart Hillary motivate her to conquer debilitating agoraphobia, venture out onto the streets of London, and cross off the impossible tasks on Beverly's list.
Mary Carter's prose peels back the layers surrounding Ava's condition. The reader feels her escalating panic at the thought of stepping through an open door and her painful longing to go about the daily business of life like everyone else. We ache for the girl whose childhood and adolescence were sacrificed by blame misplaced. Her mother's accusation over her father's body—"What did you do, Ava?"—ignites and stokes her lifelong fear of open spaces. We cheer for the woman who defies fate for independence and love, drinks a pint in an English pub, tackles a walk along the Thames, and comforts a frightened child on the London Eye.
The author's attempt to converge story lines and characters, though, clutters up the conclusion. The unexpected arrival of Ava's line-dancing mother Gretchen and Diana, her therapist who wears her own demons daily in the form of a black turtleneck, and the meddling to borderline ominous presence of quirky shopkeepers Vic and her "terrorist" love interest Deven—combined with a couple of "this could happen but did it have to?" scenarios—disrupt what could have been a satisfying ending.
Themes of self-discovery overcoming adversity are common threads in Carter's novels. I look forward to future reads of this writer's voice.
---
Teresa LaBella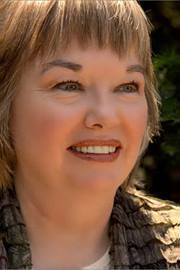 published her first contemporary romance novel Reservations in December 2013. Heartland, the second in the New Life in Love trilogy, came out in February 2015. The third installation, Belonging, will be released in 2016.
A freelance writer and consultant, Teresa serves on the Board of Directors of the Midwest Writing Center. The Davenport native resides in her hometown with her husband John and three adopted Huskies. You can find her on Facebook or Twitter at @teresa_labella.