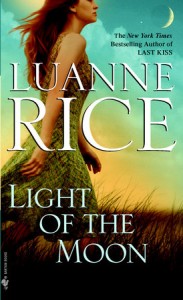 Society can be cruel to women. Many cultures force a woman to choose between motherhood and her own dreams. It's a myth, that one can 'have it all.'
With these words of elder wisdom, Helen Oakes urges Susannah Connolly to understand and forgive Maria Dempsey for abandoning her 8-year-old daughter to escape a Gypsy curse in Light of the Moon, a bitter to ultimately sweet romance novel by Luanne Rice.
Susannah's journey to the Camargue on the Mediterranean coast of southern France begins with a promise to her dying mother. Margaret Connolly believed prayers offered at the shrine of the Gypsy's Saint Sarah ended ten years of barren disappointment by Susannah's parents. With support and encouragement from her parents and Helen's tutelage, Susannah excels in her chosen field of cultural anthropology. When widowed Margaret dies in Connecticut before Susannah can return from a dig in Istanbul, guilt at leaving her mother to die alone fuels Susannah's decision to visit the mystical land of mistral wind-driven rain and fabled white horses.
Gypsy women of the Sarah Circle embrace Susannah as the living proof of a miraculous intercession by their saint. But their sentiment changes when Susannah meets and falls in love with Grey Dempsey, the American-born outsider the Sarah Circle claims stole, married and cursed their beloved Maria with a half-breed child, forcing her to flee to a Las Vegas ranch and circus with the man she was betrothed to marry. Maria tried to escape with her lover without alerting her daughter, but Sari, desperate to make her mother stay, mounts bareback on Maria's white horse and gallops into the rainy night chasing the car that is taking her mother away. Approaching headlights on the main road frighten Mystere and the horse veers off the slick pavement. Sari is thrown and severely injured. She recovers from her physical injuries but suffers emotional wounds that her father Grey, Sari's devoted childhood friend Laurent, and Susannah are convinced can only be healed by Maria.
The memory of her own loving relationship with her mother and intense anger at the cause of Sari's suffering stops Susannah from confronting Maria. But the truths that Helen reveals to her temper Susannah's rage and turn to empathy for Maria and a resolution mitigated by love.
Luanne Rice's story reminds us that unlike the total color blindness Sari suffers when her mother leaves her world, tradition and culture color perception and constrict choice. It is within this constriction of choice that we empathize with others and discover ourselves.
[Editor's note: The mythic history of St. Sarah in the region of Camargue, and the particular importance of Sara-e-Kali to the Romany is a fascinating one, at least to the feminist medievalists among us.]
---
Teresa LaBella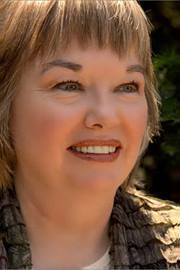 published her first contemporary romance novel Reservations in December 2013. Heartland, the second in the New Life in Love trilogy, came out in February 2015. The third installation, Belonging, will be released in 2016.
A freelance writer and consultant, Teresa serves on the Board of Directors of the Midwest Writing Center. The Davenport native resides in her hometown with her husband John and three adopted Huskies. You can find her on Facebook or Twitter at @teresa_labella.
---