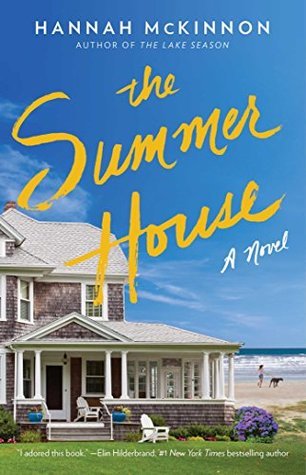 Backstory can make or break a book. Too little and the reader is lost. Too much and the reader loses interest.
The Summer House by Hannah McKinnon relies on backstory to tell the tale of the Merrill family summoned by matriarch Flossy for a long-postponed, week-long vacation at the Rhode Island beach house owned by the Merrills for three generations. Flossy rounds up her three grown children – Paige, Sam, and Clementine – and sons-in-law David and Evan, granddaughters Emma and Maddy, and grandsons Ned and George to celebrate the 75th birthday of their husband, father, and grandfather, Richard. All arrive with physical, psychological and emotional baggage unpacked in real time and recalled in a painful past.
Overworked and stressed-out, Paige pushes herself to be the best and requires the same of her family. While her veterinary practice is thriving, her unemployed husband, David, struggles to find a teaching position on a college campus. Paige frets after finding alcohol in her teenage son Ned's closet and worries about the sudden emotional chasm between her and teenage daughter Emma.
Businessman Sam and his spouse Evan, recovering from the elation and devastation of an adoption that didn't happen when the baby's mother decided to keep her daughter, wait to hear from the agency about another impending chance at parenthood.
Recently-widowed Clementine battles depression over the accidental death of her husband, Ben, and panic attacks sparked by the fear of losing one or both of her young children.
Anticipation, secrets, and surprises threaten to rip the family fabric. David anxiously awaits word after another interview. Ned warns Paige to worry less about him and more for Emma. Sam loses sleep over an offer he shouldn't have made to the pregnant mother of the child he and Evan hope to adopt. Clementine feels giddy and guilty about her attraction to the younger man next door. Flossy and Richard are waiting until after Flossy's meticulously planned birthday bash at week's end to tell the family they're going to sell the Summer House.
Inner conflicts and complicated relationships dominate in this slice-of-life novel that's short on action but steeped in raw emotion. Paige refers to her family as "the vault." That door opens wide for the reader to enter, pull up a chair at the table, and unfurl a beach towel at their seaside sanctuary.
I looked forward to coming home, snuggling into my comfy space, and leisurely turning the pages. The family became my own. The Summer House satisfies on so many levels. The author let me smell the salt air, hear waves slapping the sand, taste the stuffed oysters, and feel the tension build to happy-for-now resolve. Families aren't perfect and life goes on, even when endings seem as distant as the ocean horizon.
---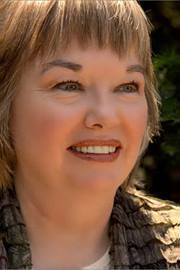 Teresa LaBella published her first contemporary romance novel, Reservations, in 2013. The big city story continued in Heartland, set in small-town Iowa. Belonging, the final novel in the New Life in Love trilogy, moved the McKenna family saga to the west coast of Scotland. LaBella's ebooks include a trio of stories in Tales from Heartland that revisit the charm of Harmony and the lives of neighbors met in book two, and Love Unlikely, the surprising chance for happily-ever-after for Marisa's sister, Rachel. A freelance writer, marketing coordinator, and consultant, Teresa resides in her Davenport, Iowa, hometown with her filmmaker/indie publisher husband, John, and their two Husky fur babies.